strategic financial management
Comprehensive Wealth Management from a Single Point of Contact
strategic planning
The difference between serving wealth and watching it from the side lines is not a marketing term or a new way to discuss old ideas. It is the practice of strategic wealth management.
strategic assessment
We provide a holistic diagnosis of the financial structures that are unique to your business and personal ambitions.
Strategic wealth management means focusing on value over volume.
sfm's bespoke offering leverages relationships with specialised professionals to offer bias-free expertise from a single point of contact. Our associates diagnose client needs across applicable disciplines, combining in-depth knowledge and extensive experience. With over two decades of industry insight, sfm develops structured and relevant management strategies to match your ambition.
the strategic approach
strategic Financial Services from proven, trusted experts
Through its working associations with specialised professionals, sfm is positioned to offer clients complete and independent financial services through a single operating entity.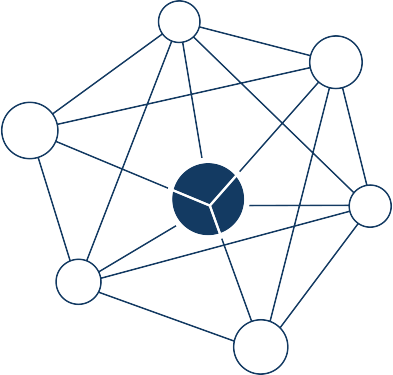 Strategic
Planning
sfm's strategic planning oversees the operation of client interests, managing asset protection and succession planning, through to estate structuring and investment advice.
Strategic
Financing
Our strategic financing associates provide a comprehensive capitalisation service, from raising capital and grant funding to financing for asset acquisition.
Strategic
Legal
sfm's legal associates work to your portfolio's strengths; assessing contracts, drawing up trusts and planning estates that match your individual ambitions.
Strategic
Accounting
sfm's bespoke accounting associates provide consulting and advice, ensuring your business' tax and operating structures are in place and eliminating the need for hindsight.
Strategic
Employee Benefits
Accredited to more than six product providers, sfm is positioned to prescribe the most efficient and appropriate benefit structures for your business.
Independence & confidentiality
sfm manages robust, long-term relationships while operating as an independent entity.
sfm is not affiliated with any single financial or investment institution and offers bias-free expertise through professional associations. Confidentiality is the cornerstone of every client relationship.
Qualification & Recognition
Credentials
sfm is a licenced financial services provider in terms of the Financial Advisory and Intermediary Services Act No.37 of 2002 (FAIS), which is regulated by the financial Services Board (FSB), licence number 4680. A copy of this licence is available in request and is displayed in our office.
Expertise
Sanky Pillay, CERTIFIED FINANCIAL PLANNER®
Sanky Pillay, CFP® is the principal member of sfm. He holds a post graduate qualification with the Financial Planning Institute of Southern Africa and has over 20 years' experience in the financial services industry. He is ably assisted by a team of commerce, accounting and law professionals.
We'd love to hear from you. Call us on
031 303 1060